Complexity: grade grade grade grade grade
Modeling approach: agent-based
Features:agent population agent type agent movement statechart 3D inheritance function variable
Let us build a model simulating how a maintenance center services wind turbines. There are 25 turbines, placed randomly in continuous space, that require maintenance.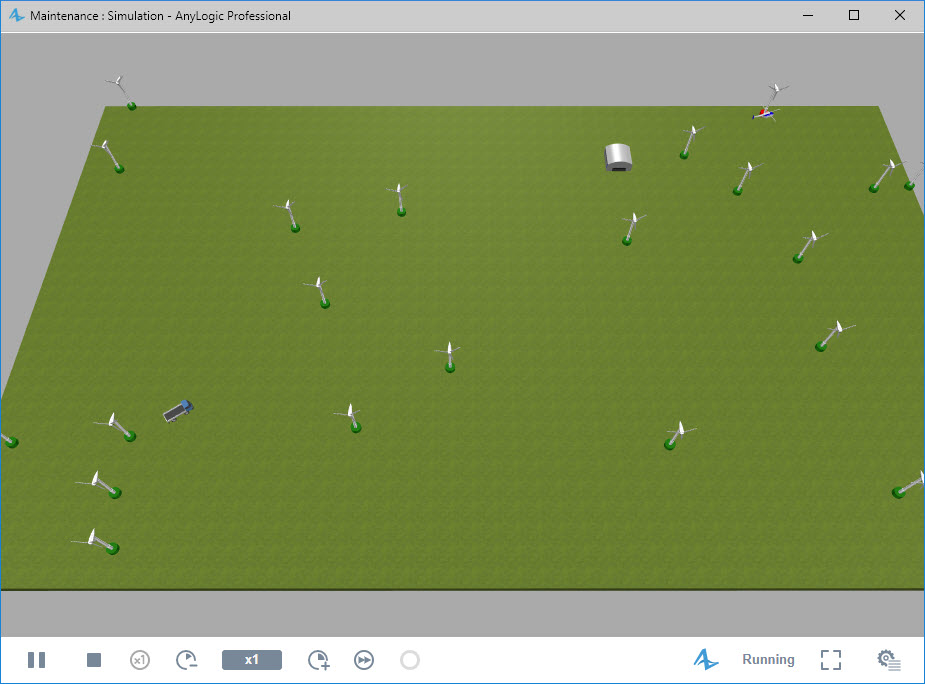 There are two types of maintenance activities:
Periodic maintenance:

Should be done once every two weeks.
Maintenance crew reaches the turbine by truck.
Service time is 10 hours.

Emergency failure repairs:

Mean time between failures equals 50 days.
Maintenance crew reaches the turbine by helicopter.
Service time is uniformly distributed from 10 to 20 hours.
Wind turbines are serviced by one maintenance center. Center has a fleet of 2 helicopters and 5 trucks.
Optionally you can consider activity-based costing, adding costs per crew, adding part replacement logic with parts of different costs, etc.
How can we improve this article?