AnyLogic graphical shapes now support textures (materials) in addition to solid strokes and fills. The set of textures includes grass, sand, concrete, metal, brick, wood, carpet, water, etc. The textures can be used both in 2D and in 3D animation.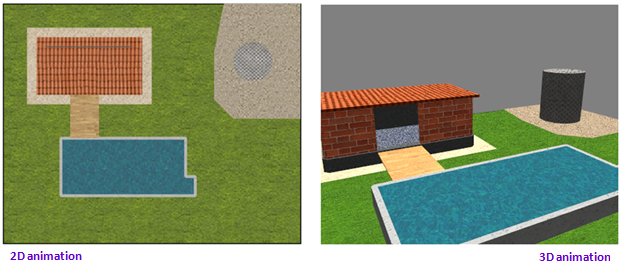 To set some texture as a fill for a shape
Open the drop-down list containing the set of most used colors by clicking inside the Fill color control:

Click in the Textures... section. The Textures dialog box will be opened.

Choose the required texture from the dialog.
When finished, click OK to apply your changes.
How can we improve this article?